Cabinets add a lot of value to the kitchen. They can be in the modest form as just a normal rectangular box in your kitchen, but it is worth it. It is very important to have a cabinet as you can utilize it for multiple purposes. The cabinets can be divided into many types. They can be on the wall, either on the base or can be placed at a height. In there, kitchen cabinets are installed to place cookware, display art or dishware. Cabinets can differ from one another and can create a unique design in your house. Cabinets are made of different materials like wood, steel, PVC and aluminum and people also attach glass sheets along with woods, to make their cabinets look stunning. You can also customize them according to your kitchen requirements as it serves as multiple utilities in the kitchen.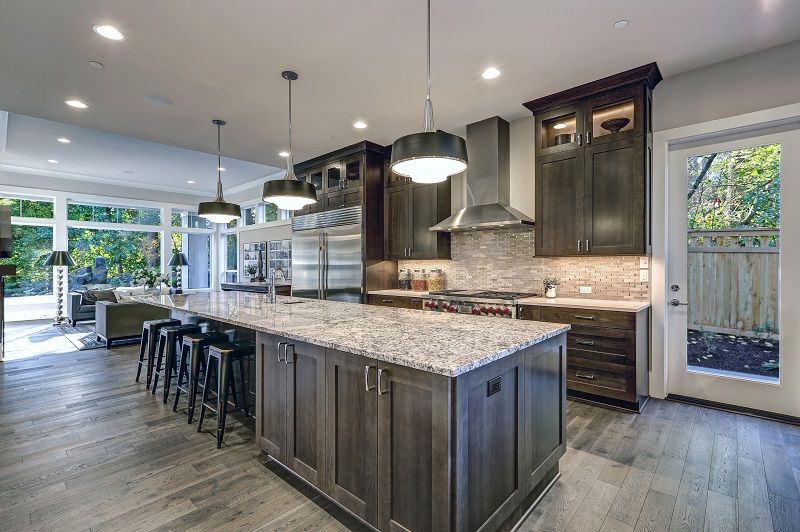 Cabinets can be classified into the following types:
1. Base Cabinets
They are placed on the floor and are used the day to day use in the kitchen. It is mounted on the floor. Base cabinets provide bulk storage space for things. You can place your pots, pans, cookware, cleaning supplies in them. The various base cabinets are base easy access cabinets, pull out, two drawer base cabinets, open base, corner and super cabinets. They can be used in kitchen islands, window seating, and even in the bathrooms.
2. Wall Cabinets
They are installed on the wall. Wall cabinets are flexible in three ways are they differ in heights, have multiple widths and have custom deep with glass door options. These cabinets can be stacked from the base to the ceiling and can carry all the essentials from books to appliances. Some of them can also be moved from one place to another. The various types of wall cabinets are pull down space, appliance garage, wall easy access storage cabinets, and electronic lift cabinets. They can be used in the bathrooms, entertainment centers of the house, home office, and kitchen drop zones.
3. Traditional wall cabinets
They add a classic style to the kitchen. You can customize them by painting or add a glass door to the compartments. The elements may seem to be old-fashioned, but they add an elegant look to the decor. These cabinets can be found in traditional as well as contemporary kitchen However these cabinets are very popular in the kitchens. The designs are simple and favorable.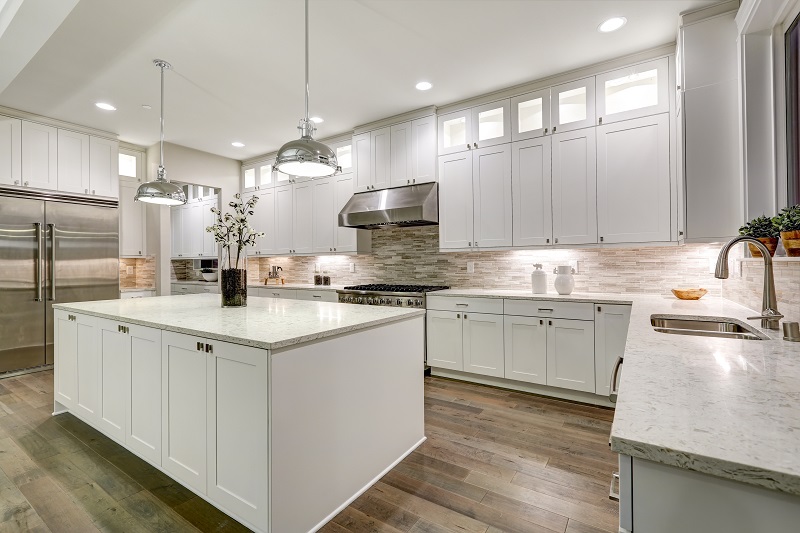 4. Pantry Cabinets
The pantry cabinets can be extended from the floor to the ceiling. They provide more storage than base and wall cabinets. However, it provides spaces to store small appliances to canned goods. Pantry cabinets are designed in such a way where they accommodate ovens, microwaves and other appliances too.
5. Tall Cabinets
They have the capacity both in height and storage capacity. The stores will have they available in various sizes. Tall cabinets are used for storage and can accommodate bulk food supplies and all the types of equipment.
6. Transitional Cabinets
These cabinets have a blend of traditional and modern approach. They can fit into either the modern or classic designs. You can customize them as per your requirements when it comes to shades, finishes, and details. The dealer will have various styles available to them as they are easy to be maintained.
Apart from these six types of cabinets discussed above, people can also mix and match the designs depending on the variety and also on their budget. DIY methods for installation is often not good, so it is always desirable to get trained carpenters and cabinet-makers to install and design the cabinets for homes and even for small cafes.
What do you think?