Just when you start working with your wedding planner – your vendor or your florist an day-of coordinator – you will need to communicate your wedding vision for a successful implementation for your big day!
Having vendors at the same page and understanding as you, theme décor and custom décor wise, Let's Celebrate Events says it's important for a smoother even planning experience. Your outline for your big day helps your wedding planner play within the outlines marked by you, at the end of the day, it's your big day that's not only important for you but for your wedding vendor as well.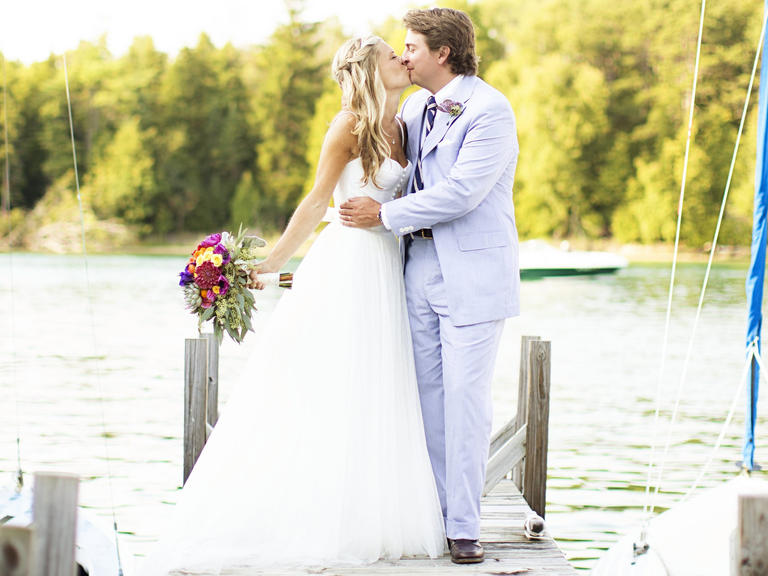 In case you're hesitating in finding the right ways to help your wedding planner make your dream wedding come true, here's what to and how to do:
Make Your Own Vision Clear As Possible
With so many choices and ideas around, especially on places as Pinterest, it's very easy to feel very torn and undirected. Everyone is trying to focus on their wedding day, trying to make it look like a unique and an outstanding view for the guests and for the couple itself. In urge of something unique, people are trying out different wedding styles and themes, such as rustic-romantic, city-glam, and boho-chic style.
So, which theme and style is right for you? Of course, you have various choices to choose from, but being very specific about your direction will save you and your vendor from confusions by the day end. This should be even clear before you start sharing your vision with your vendor. Having two or three styles in mind is totally fine. Let your event planner know that you need assistance with choosing, instead of narrowing down your choice to one in advance of meeting one.
Be Specific – About Everything Almost!
The more specific you are, the easier it becomes. Be particular about the color, texture, and even about the style you want. If you want garlands of branches or greenery and want sequins incorporated into the centerpieces, let your wedding vendor know. Despite the opinion of and ideas of the vendor you want to take into your account, you will also need to be clear about what you want and what your desires are for your wedding.
You might want to do some research as well, about the flowers that will be present during the time of your wedding and the ideas of blooms you would want. If you're well equipped with knowledge and ideas, your vendor will have a better sense of your style. And most significantly, knowing things in advance can help you and your vendor manage things smoothly without the waste of time.
Create a Vision Board that Can be Looked Upon At By Your Vendor And You – Together and Easily!
Visual aids play a very significant role when conveying your ideas to your vendor. Whether you take help of magazine scraps, tear-outs, flowers, Pinterest, or fabric, it will help show the colors and looks you desire of achieving from your wedding. You might want to use the same board throughout your wedding planning for a clear and track. You will also be editing and updating things on the same page for a clear concept of why you chose something else and what stayed the same for the final concept!
Outline Anything and Everything You Desire Not to Have!
It's your big day, and it's absolutely fine to say no to something and yes to something else. Sometimes, it might feel that your being demanding about something or even rude perhaps, for instance, baby's breath to tall centerpieces. But your wedding planner will know what you're experiencing, however it's important for you to understand this as well that your wedding vendor does not deserve your rude behavior. So, don't offend your florist or wedding planner!
You also don't want to say yes to something and then go about editing it once the package has come planned or designed. This will add up expense on your budget and will also disturb your vendor. You can refuse anything that you dislike as an idea coming from your vendor or event manager, but it's good to be with anyone on good terms to create an understanding in the start about the likes and dislikes, rather than making arguments and choices later. It's your wedding, and you deserve to have the best!
What do you think?