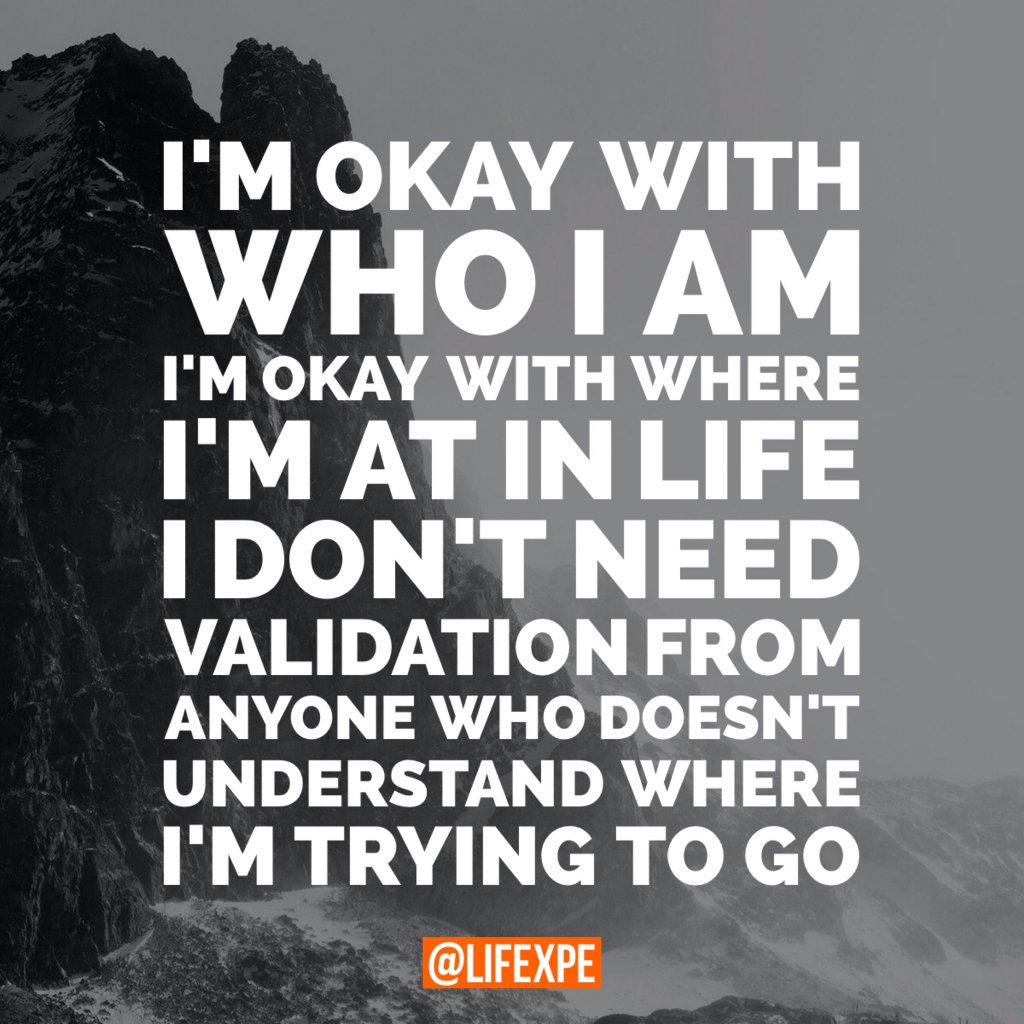 Have A Vision For Yourself
Who you are, where you are and where you come from doesn't matter that much. What matters the most is where you want to go.
In order to get there you must have some confidence. Have some faith in who you are and who you could be. Say this with me;
I am okay with who I am. I am okay with where I'm at in life and I don't need validation from anyone who doesn't understand where I'm trying to go.
What do you think?