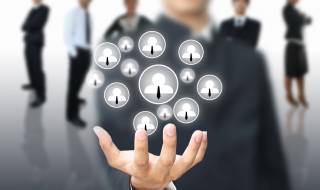 Effective time management plays a pivotal role in everybody's life, but it does have great significance for an entrepreneur. Since, entrepreneurs are themselves responsible for the rise and downfall of their business, assigning the right amount of time in taking right decisions will surely assure smooth functioning of the business.
Most of the entrepreneurs believe better time management is all about working harder, but in actuality, it is all about working smarter. Allow me to discuss some important tips helping you to figure out the value of your time as an entrepreneur.
Prioritise And Delegate
It is important to realise both your professional and personal priorities. It may seem childish, but planning your priorities in the calendar can be of great help. Remember that everything else needs to fit around or should be dropped.
Having an assistant can come handy, he/she will help you in scheduling and prioritising important tasks. Your assistant can be one of your important sources of productivity boosters and also help in cutting down the stress levels.
Just Start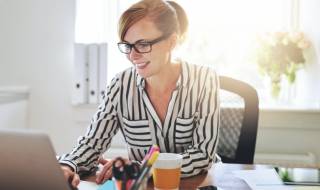 This happens with almost every entrepreneur where he has to face a perplexing situation of where to begin. Most of the entrepreneurs don't feel confident of starting and most of the business ideas die then and there before they even truly begin.
The best thing is to stop playing the waiting game and anticipating for that 'right product', instead feel confident and go ahead with a minimal one. And also don't wait for that perfect moment as it will never come. Trust me, you have to decide when is the right time to make a start because you can't finish if you have never started.
Revaluate Your Thinking
The concept of time management is long gone and 'attention management' is considered as a new ray of light to productivity. How you manage your time is only relevant to the extent that you are controlling your concentration on the task at hand. This is because if you devote your full time to a task, but you are spending that time in doing other tasks as well, then the end result will not be what you have desired.
When you control your attention, it means you are effectively managing both internal and external distractions and monotasking in order to have higher quality and also completing the tasks swiftly.
Having A Priority Management System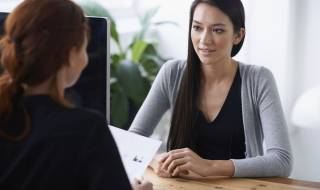 Usually it has been noticed that far too many people get engaged in doing too many things simultaneously and in the end, they make little progress. Make sure you are well aware of all your top activities and you ensure building your day around them as well.
You also need to have an effective Priority Management System (PMS) in order to assist you in managing your priorities, calling it a Master Plan won't be wrong. This is where you take your time to list all your immediate priorities and related tasks.
Cut Down Your Cognitive Load
Make sure you have managed your cognitive load so that you don't have to remember each and everything. SaneBox will surely help you in doing that, it will certainly come handy in cutting down your email load. And then using Evernote, you can document everything you think is important. All the tasks are then supplied in a centralised To Do list and you can easily prioritise and assign to your calendar.
Take A Break And Think
This one of the important things that any busy entrepreneur should ideally do i.e. take some time out and think. When you are an entrepreneur, it is quite easy to jump from one task to another without thinking much, but wait this is where you are committing a mistake.
Ideally, you should take at least 5-10 minutes to think about your day.
What will you be accomplishing today?
Are you doing things you should be doing?
What have you learned today?
Is there anyone who you should be thankful to?
Is there anything you want to do differently tomorrow?
Spend Less Time On Computer
Yes, when computers were launched, they were definitely the productivity tools. But, today they are more of distraction and put an end to ability, creativity, and focus. Here are the things you should be doing instead –
When you are in a meeting, avoid carrying your

laptop

with you. If you want to take notes, make sure you do it by hand. This way, you will connect better with your colleagues and employees.
While setting up your priorities, make sure you note them down on a paper. And ensure you have kept that paper in front of you so you don't miss out on things.
Make sure you don't triage your own email, instead let your assistant handle this. Let him/her bring only the important items to your attention.
Try to respond your emails with a single sentence. In the event, more is required, you can dictate the key points to your assistant and let him/her compose the email and you can review it afterward.
Spare Some Time To Do The Right Things
Time is precious, so make sure you don't waste your precious time and you should focus on being effective and doing only the right things. Working under constant pressure and being overwhelmed won't do you any good.
You should remember that most positive outcomes can only be achieved from the things that you don't have to do. Make a habit of doing key things in the morning, various studies have proved that when you use your willpower later in the day, you end up making wrong decisions.
What do you think?