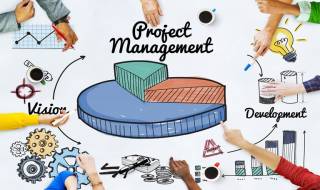 If you are a business owner, it is important to have project and program management skills. This is especially true when your business is in early stages as during this period you are not in a position to hire project managers and it is you who have to take the charge.
Project managers possess some special skillsets, making them proficient enough for the job. Even though you enjoy past experience in handling projects, improving your skills in these areas will surely enable you to manage projects, more effectively, as a business owner.
Time Management
Having the skills to manage time and prioritise tasks is an important attribute of a competent project manager. Even the employees respond better to the managers who are proficient enough to stay on the task, evade procrastination and capable of wrapping up tasks in time. In addition to time management, a good project manager should possess all those qualities that help in maximising the productivity and cut down the distractions.
It is imperative for the project manager to avoid the enticement of managing too much. Good managers can easily adapt themselves according to the changes in the project and successfully build trust element with the team members instead of micromanaging.
Communication Skills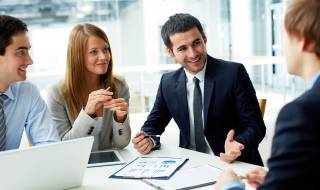 A good project manager should also possess impeccable communication skills. Having good communication and effective leadership goes hand-in-hand. Project management mainly comprises of leading different teams from varied departments, who may not be working together. There are probabilities that the teams have different skillsets and may be anticipated to come up with some new ideas.
A good communicator who is capable of providing clear instructions and expectations from their team can really increase the productivity and efficiency of the team members. Various other keys to communication are a choice of words, tone, and body language.
Teamwork
A good project manager knows one important fact i.e. teamwork is the key to the success. Even if you prefer to work alone, it is always better to involve with your team so that you get to know your team better and build up the trust element. Being a project manager, it is important that your team feel that comfort level with you and they should feel open to freely talk with you about anything related to the project.
Leadership
All those who succeed in the business are often those people who are well-aware of the importance of leadership in entrepreneurship and project management. When you talk about good leadership, it usually includes helping your team members, solving their problems, and helping them achieve their targets.
As a good leader, you will be in a better position to spot in which areas your team members can improve, and work together to assist them by communicating honestly and providing them opportunities to learn, expand their skillsets, and knowledge. Being a project manager does not only mean improving yourself but taking time out to be familiar with your team and get to know them better.
Sales
Possibly you will undertake most of the responsibility of sales process, mainly in the early stages of your business. This also includes its own set of unique skills.
While the sale process may be natural for some people, others find it difficult. If you are not having the confidence to close a deal, you might want to try out role playing exercises with your family members, where you will be practicing and get to explore sales techniques.
What do you think?