Bollywood is one of the largest film industries in the world. The number of films this Indian industry churns out a record number of movies every year. Bollywood movies are watched all over the world and the second richest movie star in the world; namely Shahrukh Khan is from Bollywood. These are just a few from many reasons why Bollywood should be taken seriously when taking in to consideration it's influence on fashion trends in Asia and other parts of the world. In India and neighboring countries like Pakistan, Bangladesh and Nepal, people often look to Bollywood stars for fashion inspiration and pick up styling tips and trends from the same source and the best dose of Bollywood fashion is from the red carpet events these celebs attend.
Read further to know more about some of the major Bollywood red carpet events and some of the high fashion creations the stars have been flaunting.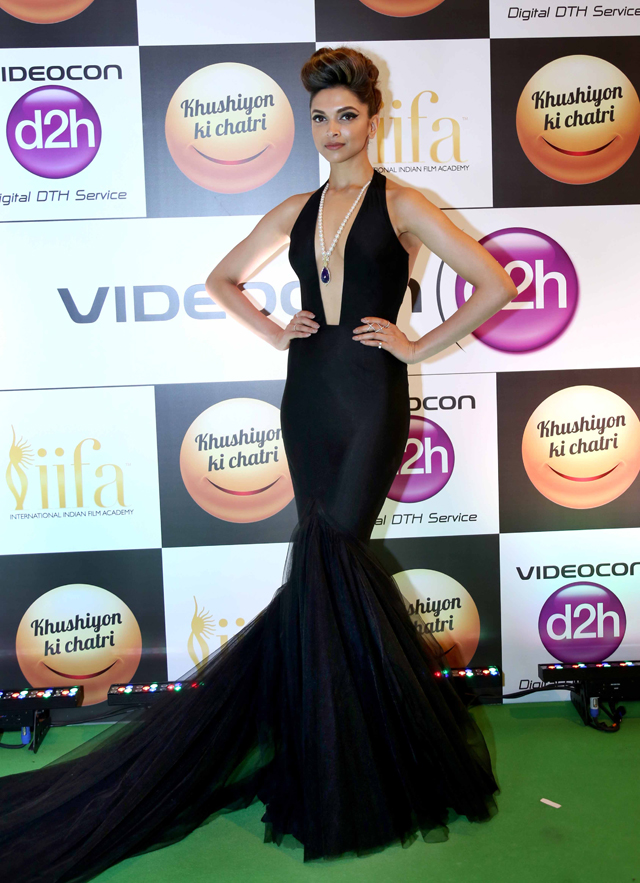 Deepika Padukone at IIFA Awards 2016
Deepika Padukone who is by far one of the most popular leading ladies in Bollywood and who will be soon making her foray in to Hollywood with a prominent role in the upcoming Fast and Furious is also known internationally for being a style dive. This beautiful off shoulder gown with a thigh high slit is proof enough that this lady is a style diva worth being inspired by.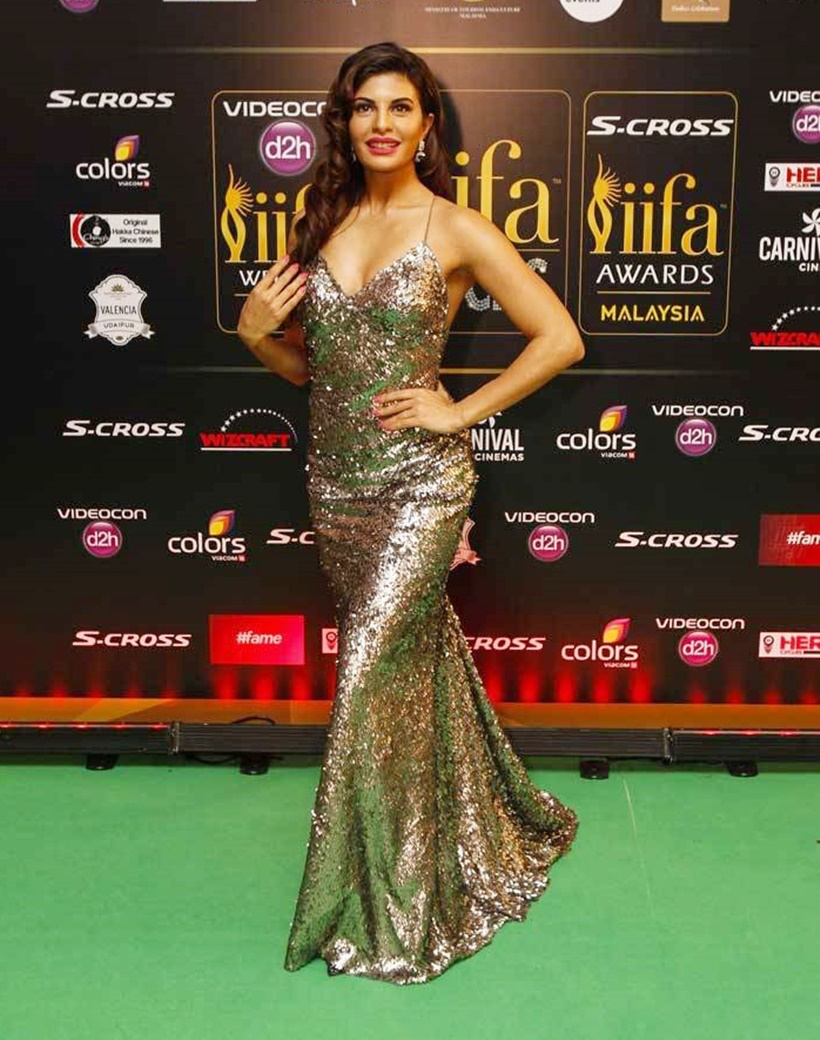 Jacqueline Fernandez at IIFA Awards 2016
Jacqueline Fernandez is Sri Lankan who made her foray in to Bollywood pretty recently but has gained fame for her beauty and has reached the status of of a style Icon in a short few years. At this year's IIFA awards Jacqueline Fernandez looked like a million dazzling bucks in this sequined gown.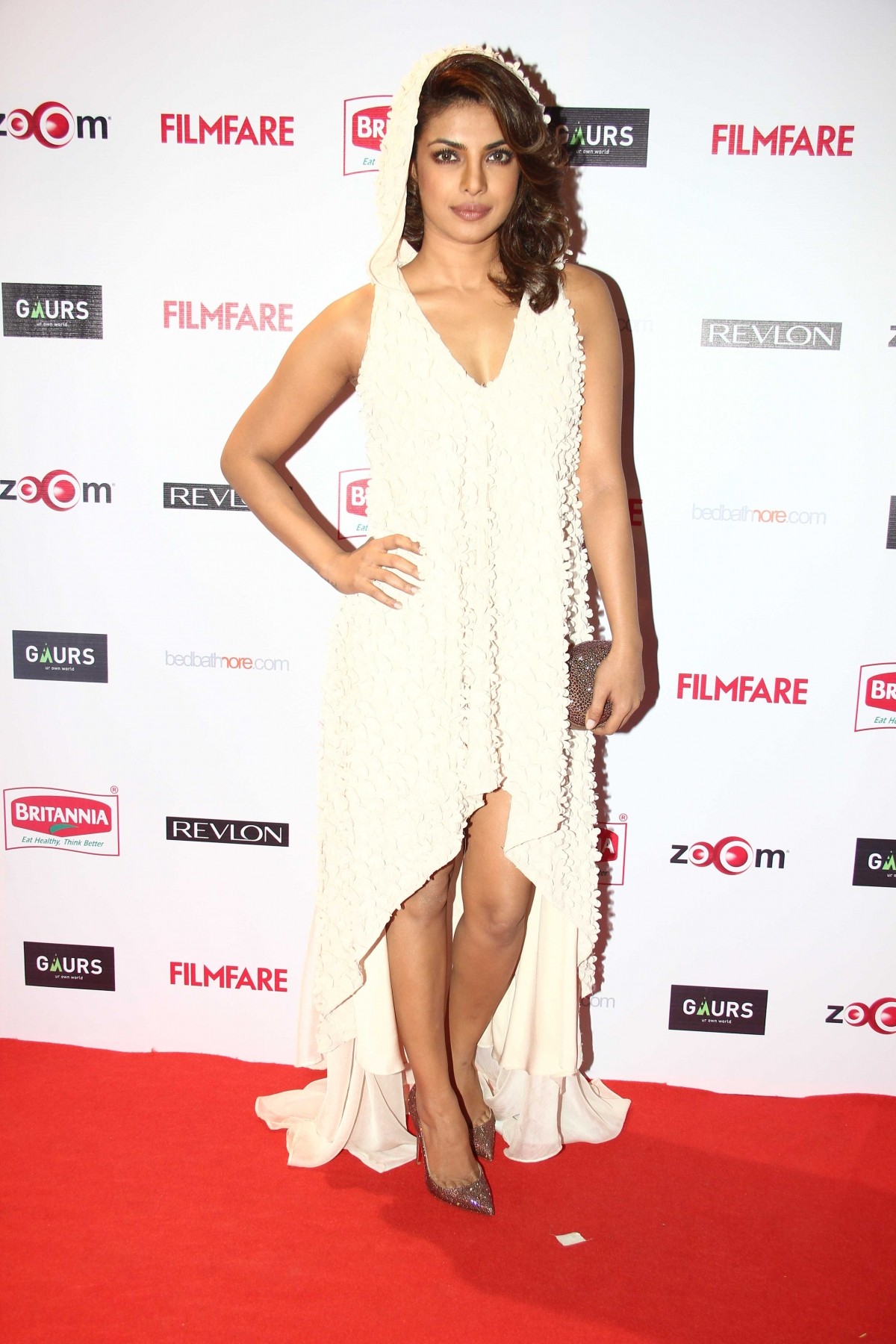 Priyanka Chopra in a Hooded Gown at the Filmfare Awards
While Bollywood does make its fair share of conventional fashion statements with beautiful gown and Indian ethnic wear. Priyanka Chopra went experimental with a white hooded gown at the Filmfare awards. This Brilliant actress is known the world over for brilliant performance in the ABC series Quantico as much as she is known for being a fashion icon from India that is conquering hearts the world over.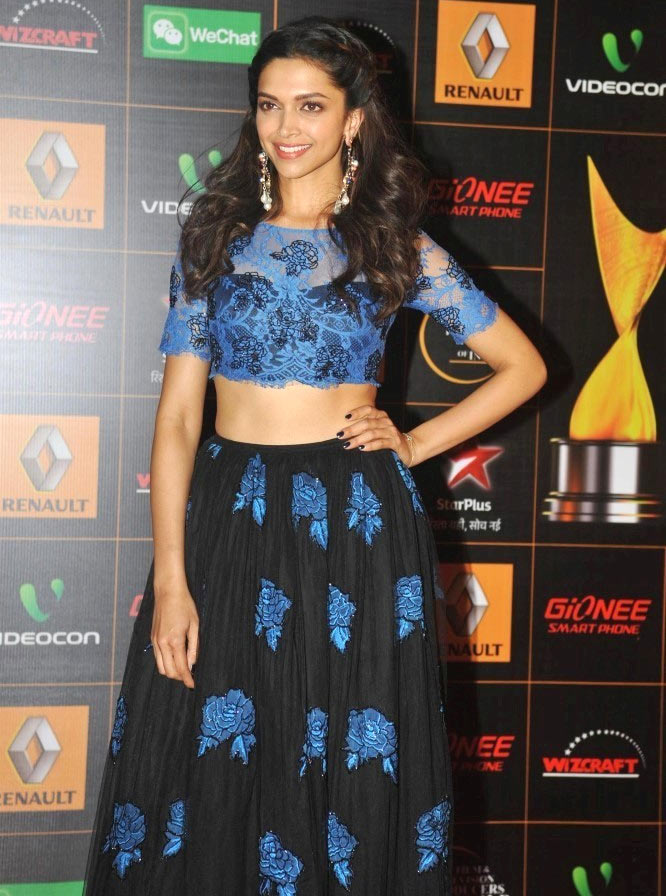 Deepika Padukone in a Designer Lehenga Choli Ensemble at the Star Guild Awards
Deepika Padukone is not a style icon for nothing. This beautiful and equally talented actress looks equally resplendent in western and ethnic clothes and at the Star Guild Awards, Deepika stunned onlookers in this designer lehenga choli ensemble.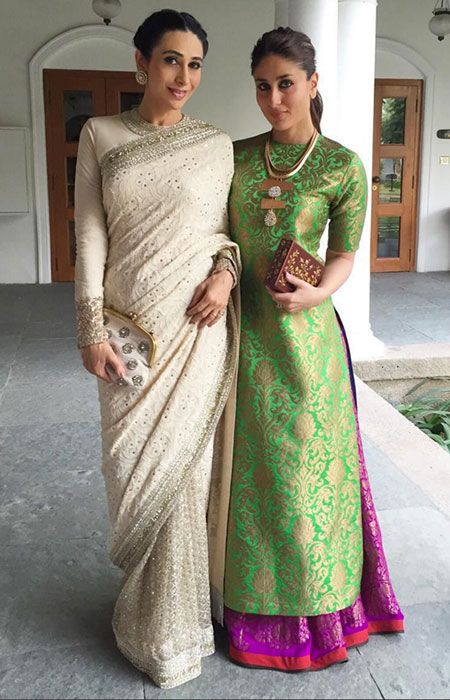 Kareena and Karisma in Indian Ethnic Wear
The Kapoor sisters are known as much for their acting prowess as they are known for their fashion acumen. In this picture from late 2015, the Kapoor sisters look resplendent in ethnic wear. Karisma's beautiful designer saree; and Kareena's lehenga and kurti ensemble is truly worth emulating.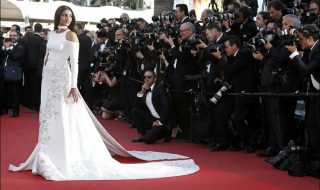 Sonam Kapoor at Cannes 2016
Sonam Kapoor is known for her flamboyant fashion statements and what better place than Cannes to go full on couture. This beautiful white gown with a long and unique train got the attention of the paparazzi in a big way.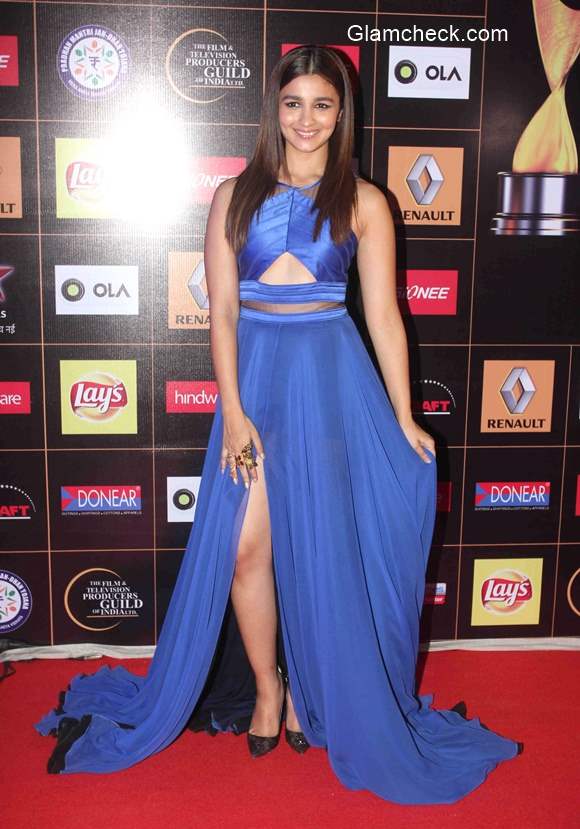 Alia Bhatt at the Star Guild Awards
This young and brilliant actress has proved her worth on screen with her brilliant acting in recent critically acclaimed movies and is gaining the reputation as a style icon for millennials with her youthful fashion choices. In this picture from the Star Guild Awards in 2015, Alia stuns onlookers in a brilliant blue gown with cutouts in all the right places.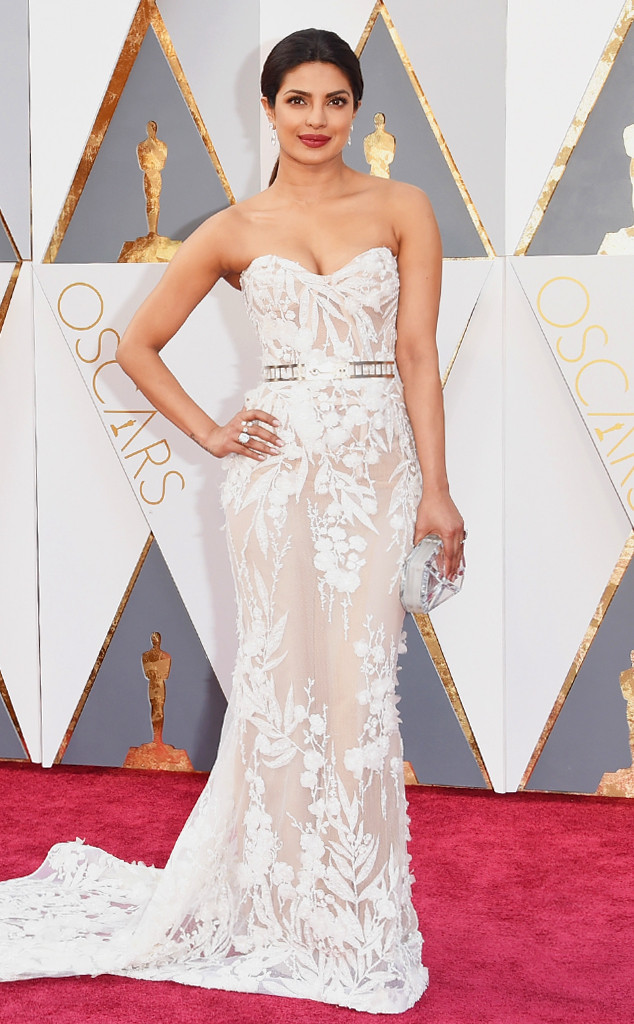 Priyanka Chopra at the Oscars
Priyanka Chopra was a presenter at this year's Oscars and she didn't disappoint. The lady looked resplendent in a Zuhair Murad white gown.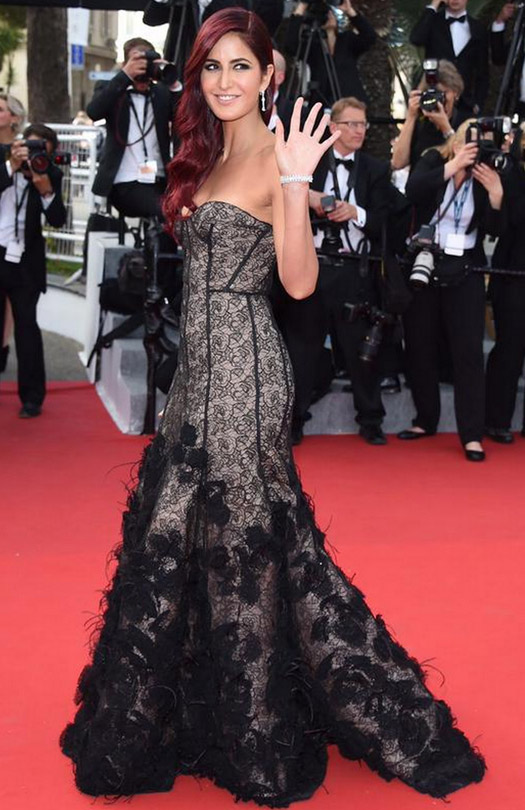 Katrina Kaif at Cannes
While in Cannes for a showing of her movie Fitoor, Katrina Kaif made headlines in an Oscar De Larenta gown. This exquisite black lace and feather gown was definitely Katrina's shining fashion moments.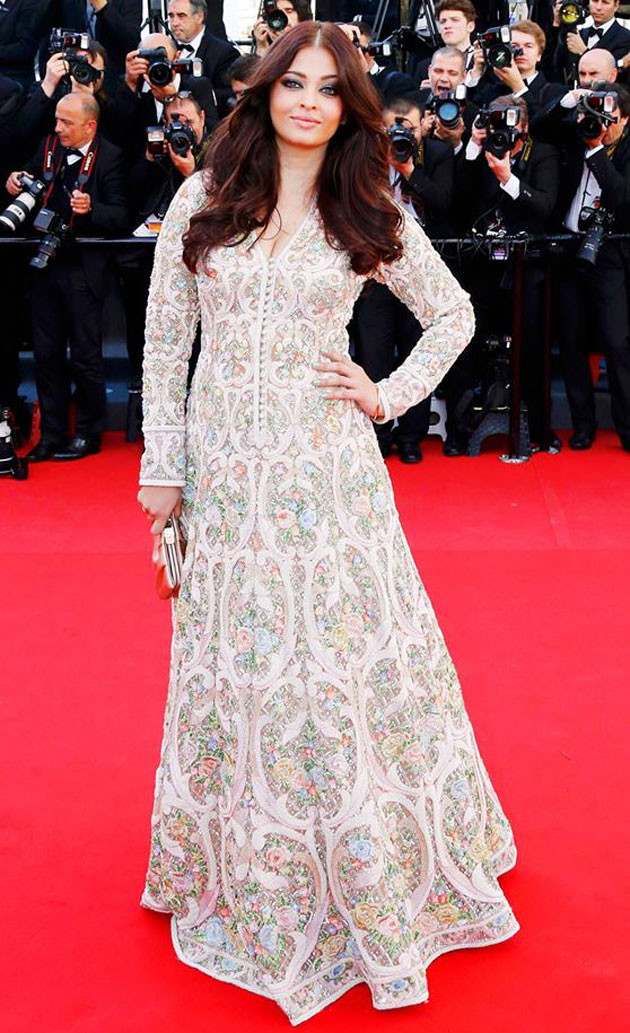 Aishwarya Rai in an Anarkali Gown at Cannes
Well known around the world as one of the most beautiful women ever and the face of many major brands, Aishwarya Rai is a regular at Cannes. Fortunately Aishwarya never disappoints with her sartorial choices and this Anarkali gown by Sandeep Khosla and Abu Jani is ample proof.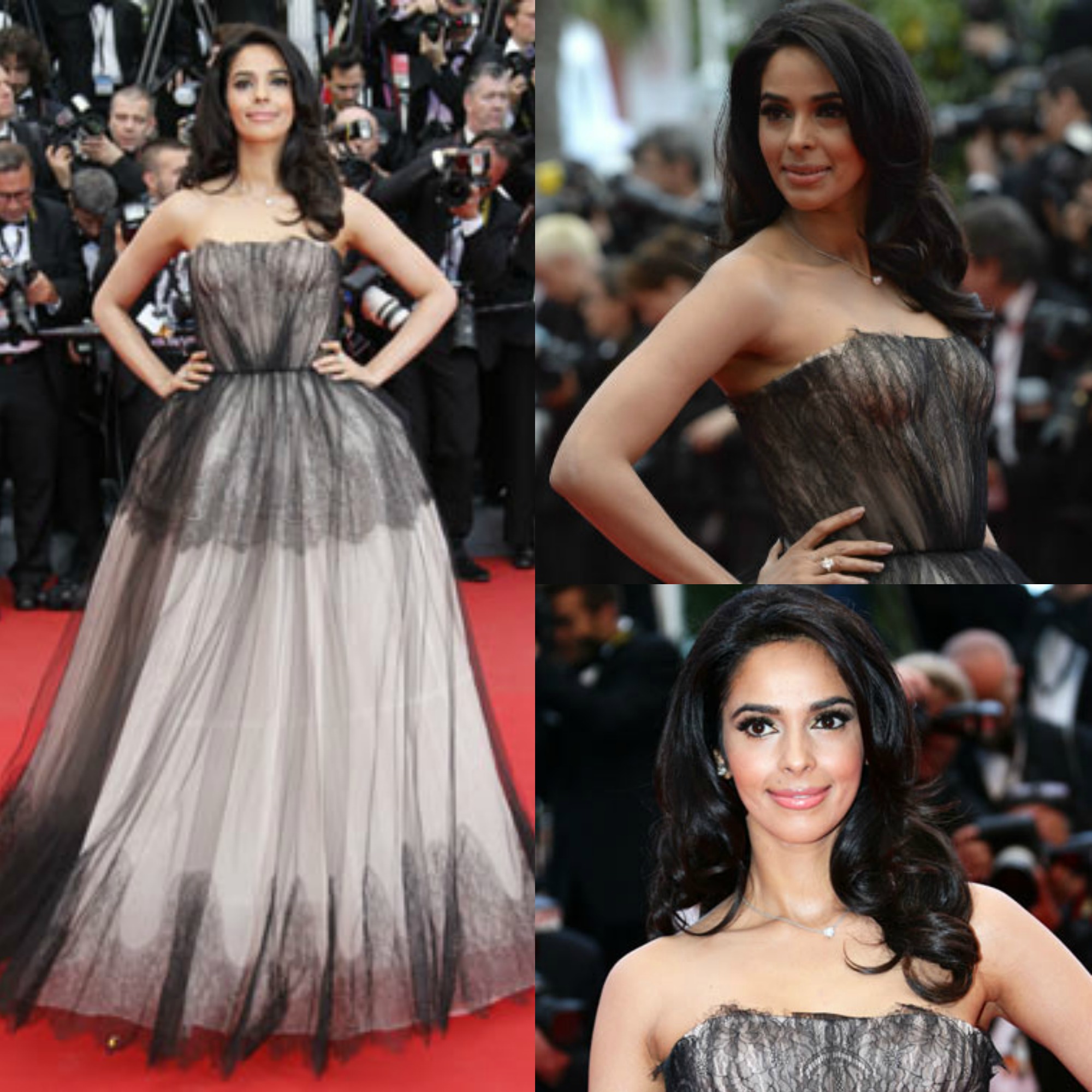 Mallika Sherawat in Dolce and Gabbana at Cannes
While this actress is barely known for her acting skills, Mallika Sherawat does create ripples at Cannes with her sartorial choices. Seen here in a Dolce and Gabbana gown, Mallika can easily be the Kim K of Bollywood.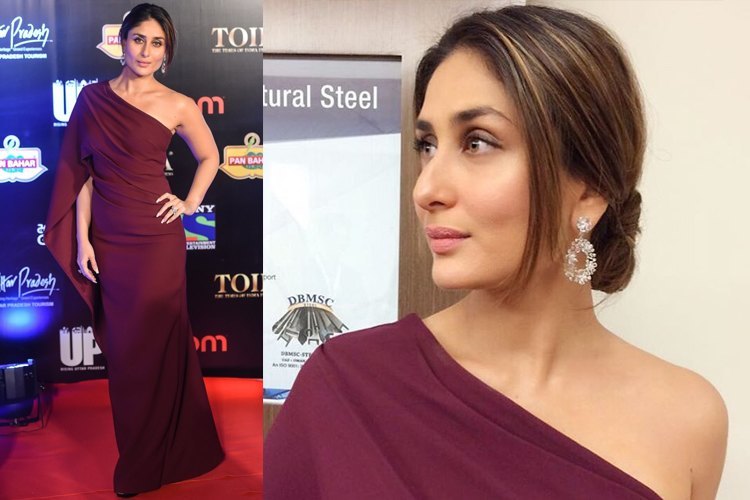 Kareena Kapoor on the TOIFA Red Carpet
Kareena Kapoor who is well known for her sartorial choices and acting chops has an obvious affinity for Indian ethnic wear on the red carpet however Kareena chose this off shoulder maroon gown for the TOIFA red carpet and left onlookers stunned.
What do you think?