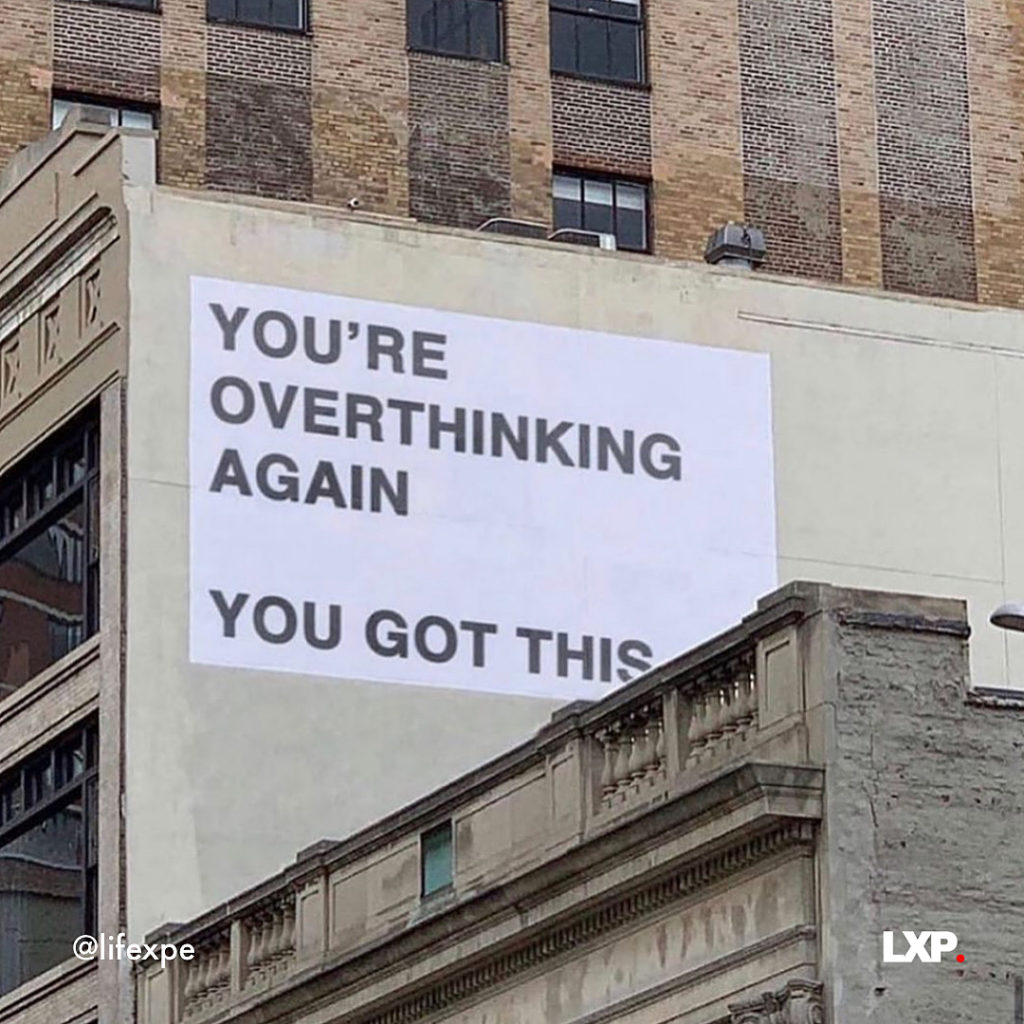 Quote: "You're overthinking again. You got this."
What are the consequences of overthinking?
It twists things around (in an uncontrolled way)
It makes you worry over things that didn't happen
It makes you want to control everything around you
It just makes everything worse than it actually is
Overthinking, in its essence is really just creating scenarios and problems in your mind, that aren't really there. Overthinking is a special kind of fear. This fear becomes worse when adding anticipation, memory, imagination and emotion together. That's how overthinking can easily become the biggest cause your unhappiness.
Overthinking every now and then is really not a problem. We all overthink from time to time. But constantly overthinking will destroy your mood.
It's time to just be happy. Because being angry, sad or overthinking is not worth it anymore. Just let things flow. Be positive.
What do you think?