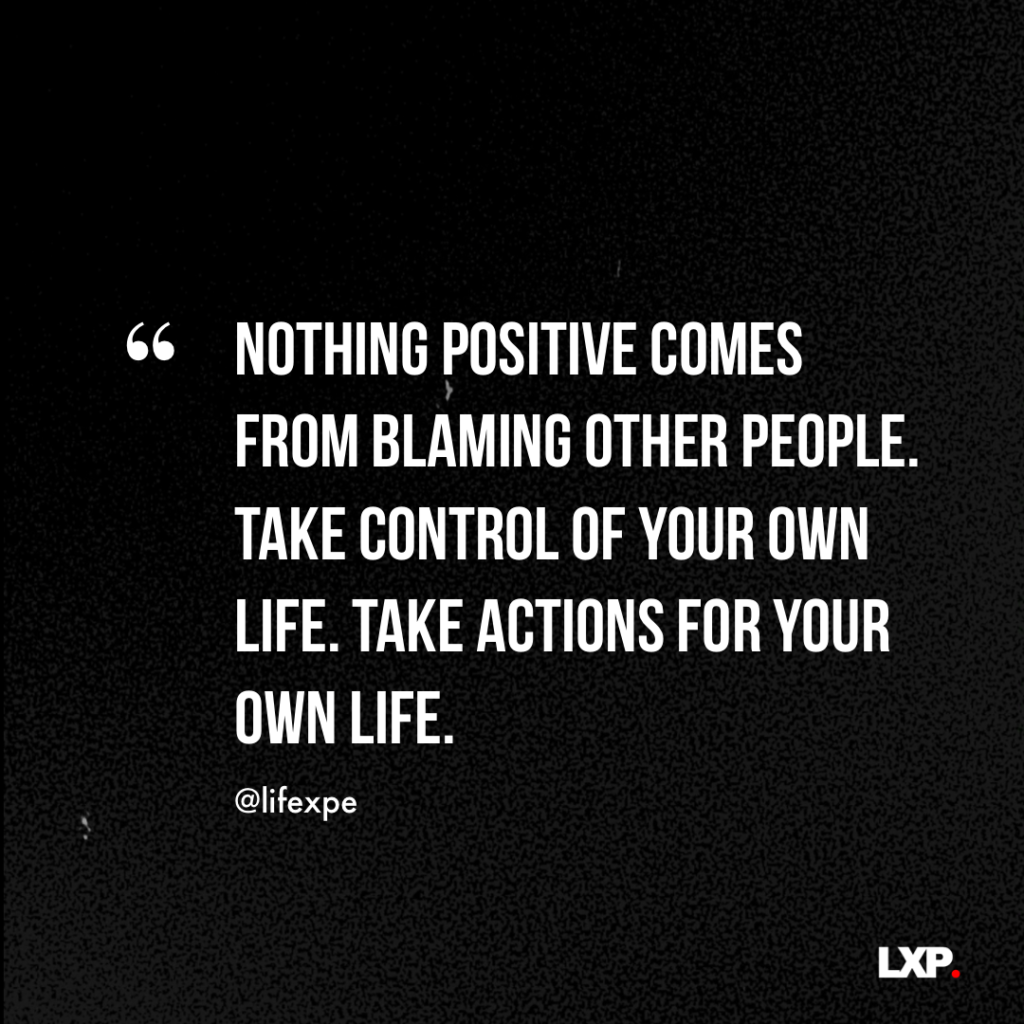 Quote: "Nothing positive comes from blaming other people. Take control of your own life"
It's always easy to blame others. That is less difficult than changing something about yourself. You can spend an entire lifetime blaming the whole world, but your successes and failures are entirely your own responsibility. Stop pointing fingers and putting the blame on other people. Your life can only evolve to the degree that you are willing to accept responsibility for it. When you think everything is someone else's fault, you will suffer a lot. When you realise that everything springs only from yourself, you will learn both peace and joy.
Basically everything you do and everything you are is based on all the choices you make. It's not your parents, your past relationships, your job, the bad economy, the bad weather, an argument you had 3 years ago, or your age that is to blame. You and only you are responsible for every single decision and choice you've made.
When you systematically blame others, you end up giving away your ability to grow and to become better. Change yourself first before thinking about blaming others.
What do you think?