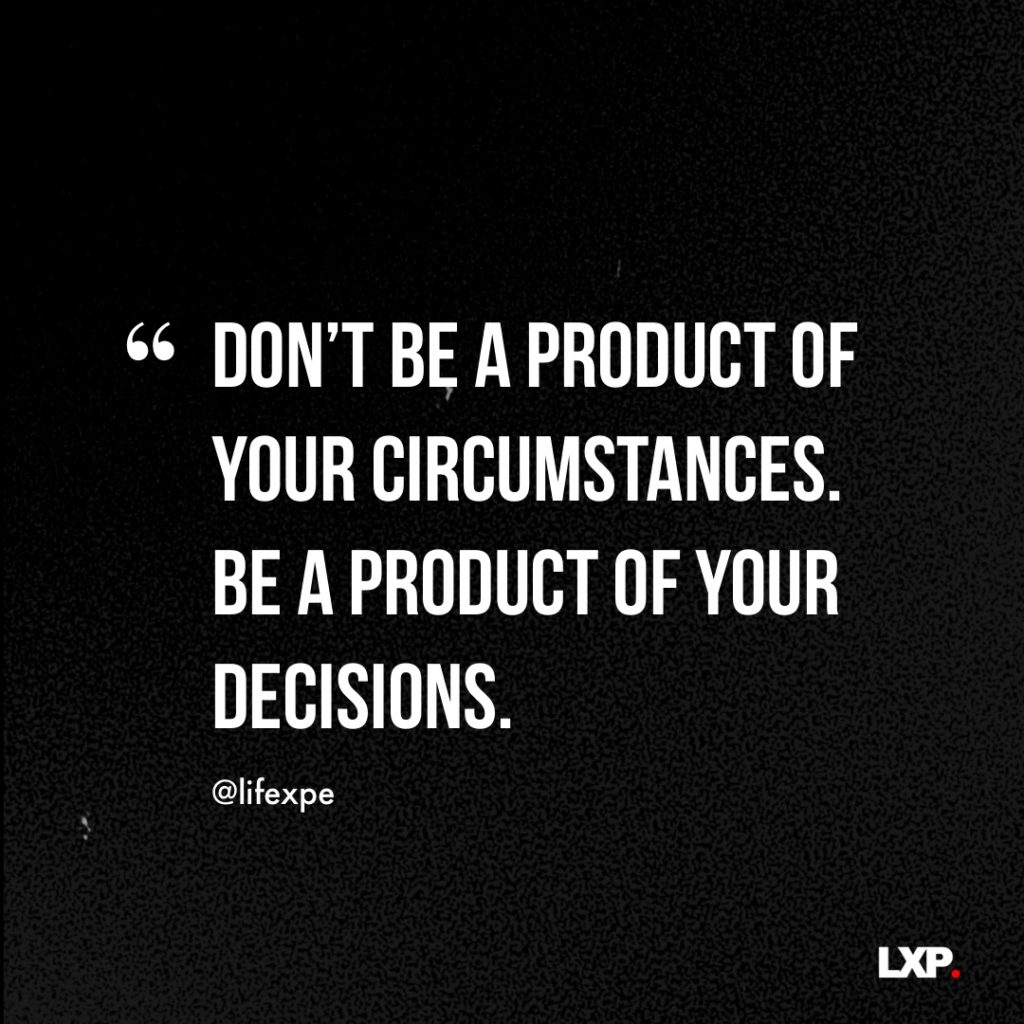 Quote: "Don't be a product of your environment or circumstances. Instead, be a product of your decisions."
As humans, we all at some point in life have to start deciding for ourselves what it is that we want to do with the time that is given to us. Whatever you do, make sure you don't become a slave of your circumstances. Do not let today's life circumstances control your present or your future. Because life is great. Don't let circumstance and society fool you into believing that it's not.
The two most important days of your life are the day you born and the day you find out why you were born. One thing is for sure; you were not born to be pushed around by life's circumstances.
So, here's the choice you have:
Let your circumstances define who you are
Make decisions to take control of your life
Circumstance or decisions. Which one do you choose? Make a decision. 😉
What do you think?