Today is a new day. You've been given the opportunity to see another day and make a ton of decisions to further steer your life.
Our lives are full of doors. Different keys, which are people and events, open different doors in our lives. In the same way, certain doors will also shut over the course of our life. And another one might unlock at the same time.
Of course, you might be truly nervous about whatever is about to come. And a new day can brings the possibility of something new, every day.
But that potential needs to find room in your life. If your life if full of stuff you know you should be leaving in your past, then there's no room for new things. There's no space for change or improvement.
You cannot move forward if you're looking back. If you want to move, you've got to decide on which a direction first.
Decide. Acknowledge the fact that this new day brings new potential. Accept that idea in a positive way.
Start by feeling good about the new chance and recognize that that is an amazing thing itself.
Start with gratitude.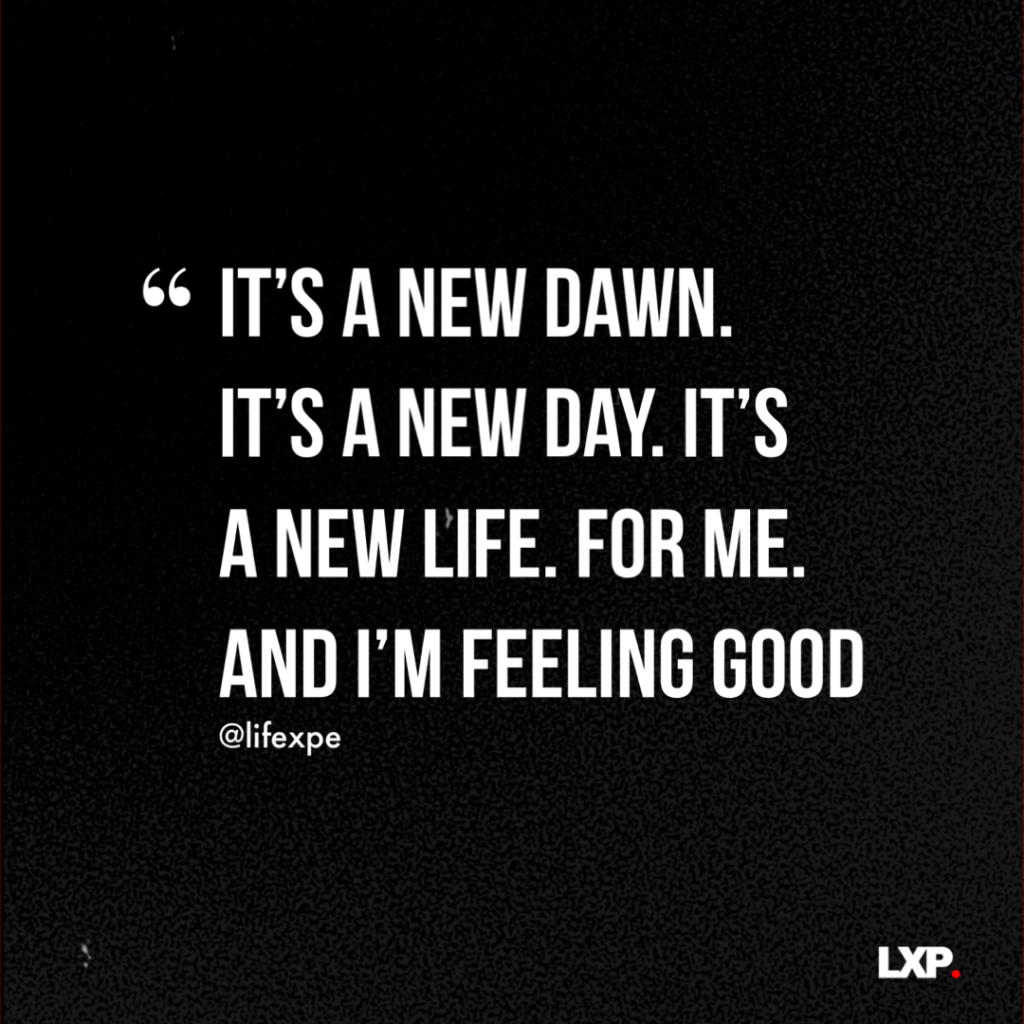 Quote: It's a new dawn. It's a new day. It's a new life. For me. And I'm feeling good.
Inspired by the song Feeling Good by Muse.
What do you think?