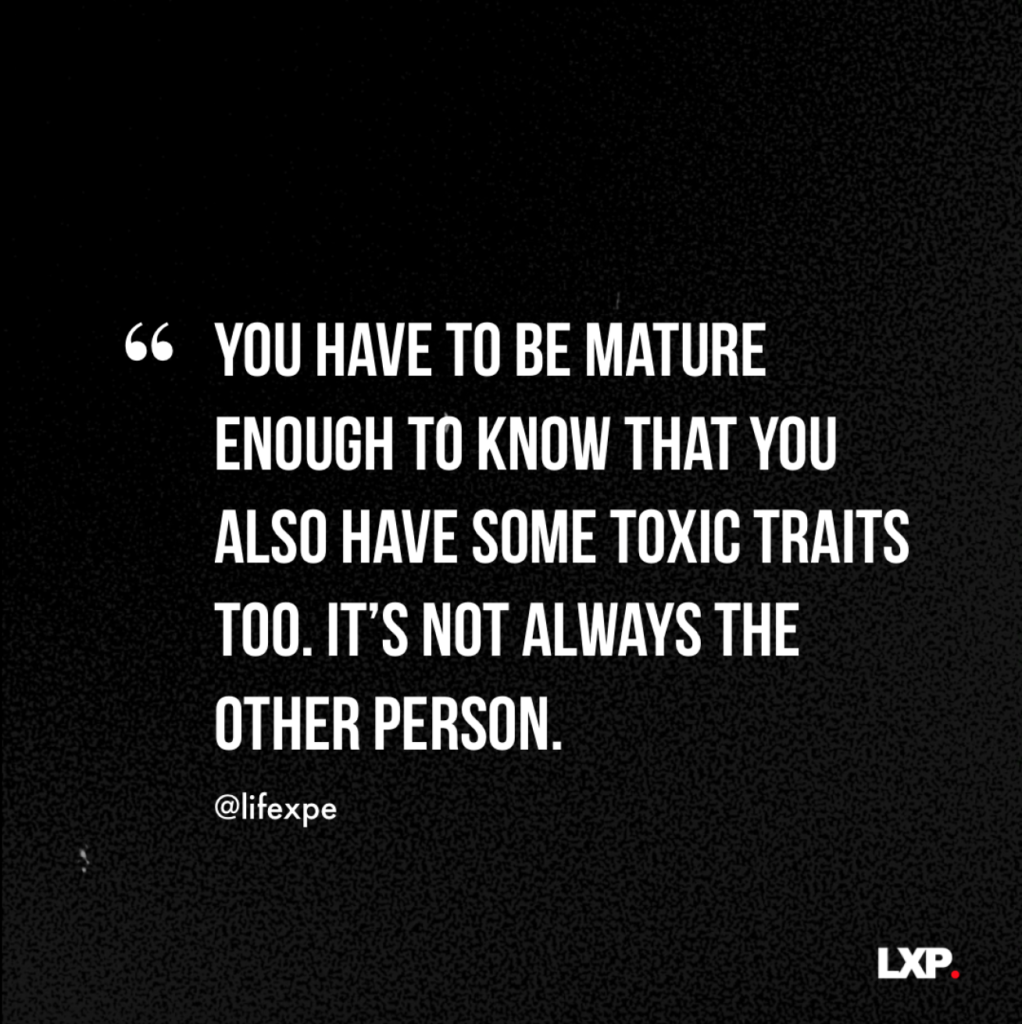 Quote: "You have to be mature enough to know that you also have some toxic traits too. It's not always the other person."
In the real world, the world you and me live in, nobody is perfect. And that's OK. That's exactly what makes us humans.
If nobody is perfect, then everyone can unwillingly to some degree be toxic to another person. What that means is that there's sometimes things you say and do that annoys certain people and makes them occasionally want to avoid being around you.
Now, you either are aware of this or you aren't. Nobody likes toxic people, and nobody wants to be toxic for that matter.
Some people will never tell you about your toxic traits. So, you can spend your entire life irritating people without knowing or you can take some time and try to find out and live a more powerful life.
How to avoid being toxic to other people
Sometimes you are the mean person others are trying to push away. What are your toxic traits and how can people avoid pushing the wrong buttons on you? The buttons that trigger your toxic behaviour.
The key to avoid being toxic is to find out why you're toxic, to who and what are the things you say and do that harms other people.
Ask yourself the following questions and take some times to reflect on them:
Do you spread negativity?
Do you often give non-constructive criticism?
Do you often disappoint or waste people's time?
Are you always the victim of every story?
Do you say things to people that you know would upset you?
Do you expect people to prioritise you but don't prioritise them?
Are you apologising for the things you do wrong and change your behaviour?
Sometimes the problem is you, or you are part of the problem. But, that doesn't make you less worthy. You can always become a better person.
Teach people how to treat you. And how to avoid triggering your negative traits.
Keep on checking yourself, and correcting yourself.
Keep on motivating yourself to do better.
Recognise that every mistake is an opportunity to grow.
Every time you recognise one of your toxic traits, also recognise the opportunity you have at hand. You can do better, this time.
What do you think?